This is mainly to introduce the FHTDTK-C Cone To Cone Yarn Winding Machine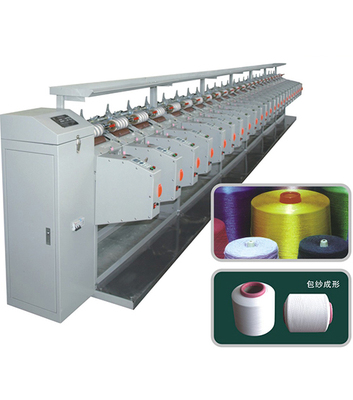 Product description
This model is especially suitable for the state of skein of chemical fiber, wire, rope, etc. into a bobbin state. Because the machine adopts computer control system; single spindle control; yarn automatic refueling; edge closing device; anti-folding device; disconnection self-stop; fixed length control; super-feeding overwire; slow start adjustable; Advanced technology such as yarn tension control device ensures high quality of the machine. Its characteristics: fast line speed; one-time forming; uniform tension, beautiful appearance.
Technical parameters

Zhuji Feihu Textile Machinery Co., Ltd., founded in 1995, has been devoted to the research and development of textile machinery for 25 years.
It is a well-known professional company that integrates R & D, improvement and production in the industry.
Hot-selling in China and Southeast Asia and other countries and regions, producing equipment such as double twister, winder, wire stretcher, slot machine and so on.
The company is committed to the production and development of the best quality textile machinery, we sincerely look forward to your presence.